Below is a complete Table of Contents for all my 'Pair-a-Dimes for Your Thoughts' blog entries
from April 2010, at the bottom, to March 2011, at the top.
Please visit my blog home page to see up-to-date posts: http://pairadimes.davidtruss.com
– – – – –
Just like last year, here is my blog's year in review: The posts I've written and a quote from each. I hope that you will find something that appeals to you.
(Mouse-over the links, both on this post and below, to find out a bit more about each post.)
– – – – –
"I thought this was a great project because it was always fun, and when you needed inspiration, it was easy to just click on someone else's page, and see all the neat stuff that they've done, and then it makes you want to make your page just as good (or, it did for me)."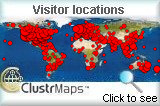 Thanks for being such a great audience!
– – – – –
The one piece of the puzzle I often get stuck on is why internet use is treated so differently from other school rules? We don't have "Hallway only rules" and then "Playground only rules" and then "Gym only rules" that we have students and parents sign acceptable use policies for, but we have them for our online spaces.
– – – – –
I'm sure there are a few small communities around the world where this could happen, but living in a city of 6 million and seeing this community effort makes my morning!
– – – – –
"As a teacher, I don't take any marks off for something coming in late. It is my job to make sure that students demonstrate their learning and meet the learning outcomes during the year. All time lines within the year are arbitrary (and usually teacher determined) and not a requirement worthy of penalty…"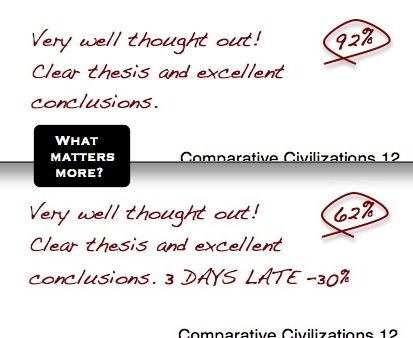 – – – – –
There is a lot of talk about 'New Literacies' and '21st Century Learning' and abouttransforming education these days. As I approach my 5th year 'blogiversary' I have come to some simple, but I think important, realizations about how educational technology (edtech) has and will continue to transform what it means to be an educator today.
– – – – –
"I think there needs to be a recognition that we aren't in the 'teaching business', rather we are in the 'learning business', and if we aren't constructing a teaching model that supports teachers in their learning then we need to redesign what a teacher's day looks like!"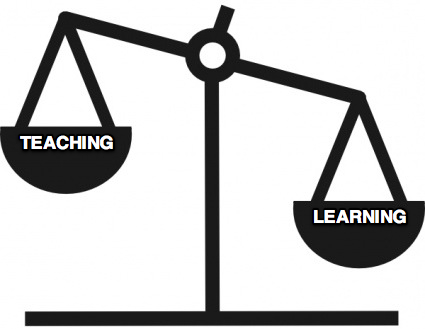 – – – – –
It's not a secret ingredient, it's just common sense.
If you want to empower people to lead, they need the requisite power to do so.
– – – – –
In both Asia and North America, schools are driven by statistics and measurements that guide many of the decisions made about how to improve and excel. Meanwhile Finland continues to beat to it's own drum, to think and to act differently… and to outperform data-driven countries.
– – – – –
And more and more, I'm thinking that the changes we want… and need… involve truly questioning everything we do structurally and why we do it?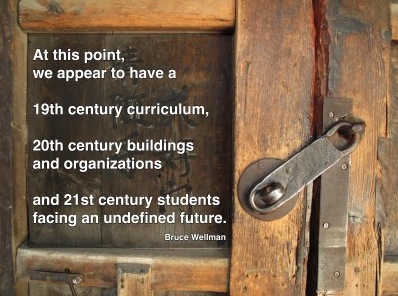 – – – – –
My profile byline on many online sites says,
A husband, a parent…
An educator, a student…
A thinker, a dreamer…
An agent of change.
– – – – –
Friday morning I decided to leave my laptop at home and truly have a "No Office" Day. That morning, I wrote this on twitter:
I am having a "No office" day today. Will spend real time (not just walk-thrus) in every class. Going to be a GREAT Day!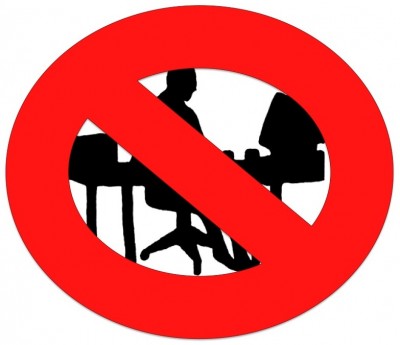 – – – – –
our December Connected Principals' Session focusing on the variety of ways administrators can use social media to positively impact their learning organizations. Akevy Greenblatt, Janet Avery, Patrick Larkin, and David Truss will be our featured presenters for the evening.
– – – – –
'I would like to thank the following people for contributing so much to my learning. I'm only nominating in categories where the impact has been powerful and potent. I'm also going to cheat and add a few 'honourable mentions'
– – – – –
How would I run the program? I'd challenge my group to make a difference in the world! Give them some options or they can come up with their own.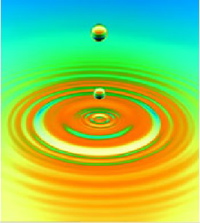 – – – – –
As Chris Kennedy said in response to my 'Transformative or just flashy educational tools?' post:
"We should encourage tools, especially for our younger learners that can do many things – I think that is one of the great appeals of the ipad."
– – – – –
A tool is just a tool! I can use a hammer to build a house and I can use the same hammer on a human skull. It's not the tool, but how you use it that matters.
A complimentary point: If I have a hammer and try to use it as a screwdriver, I won't get much value from its' use.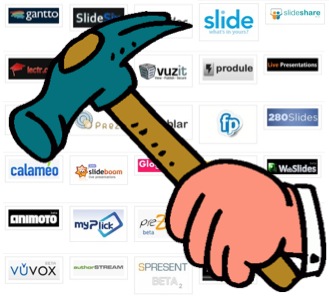 – – – – –
1. Pick a site that YOU WANT TO join.
2. Sign-up.
3…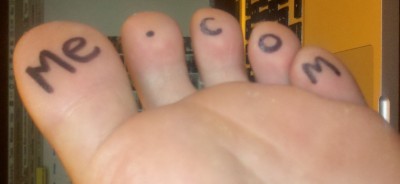 – – – – –
"If you aren't willing to go to the hard places,
then you aren't helping your staff or your school."
– – – – –
One oddly cruel day, in a moment well outside my character, I said something unkind to her when we were alone, with no one to witness, no one to prove anything to.
– – – – –
Often, technology adds layers of complication by the nature of adding something new to what we have done before.

– – – – –
This was inspired by reading Chris Kennedy's post by the same name.
Chris starts his post: "With all the discussions swirling around personalized learning, and school reform, I have been thinking a lot about change, and how we do it right."
– – – – –
On a recent post about empowering students, Gary Kern asked me a question in his comment:
What are your thoughts on the structures and changes needed for teachers, especially at the older grades, to be able to foster higher levels of participation in their learning?
– – – – –
Gathering questions from educators all over the world, we will be discussing the following topics: Management vs. Leadership, Social Media within schools, and Staff Professional Development
– – – – –
At both the classroom and the school levels, how much do we empower students and how much do we limit their participation in their own learning?
– – – – –
I am the library media supervisor in our district and I would be interested in your thoughts about 1:1 and how libraries support students, teachers and curriculum and digital libraries."
– – – – –
This is probably one of the best arguments I've heard against standardized testing and perhaps against standardizing education for the masses for that matter.
– – – – –
The tag line (description) for this video is, "If you are just looking for activity worksheets, then you are missing the point!"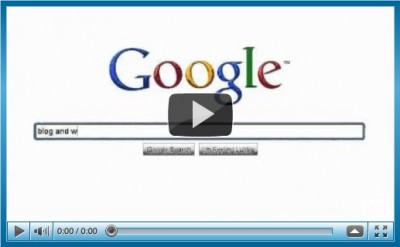 – – – – –
…'Thank you' to all the amazing teachers in my network that I learn from whenever I get online, and 'No thank you' to people who complain about 'the system' and 'failing schools' who don't actually try to do something about them.
– – – – –
I firmly believe that "It takes a community to raise a child" and so without cooperation and communication between a school and their parent community, 'we' cannot fully support our children and their learning. That said, I often wonder about how we can more meaningfully engage parents in a way that they want to be engaged.
– – – – –
I spent most of the day writing presentation notes and editing my slide transitions out for the Slideshare version. My goal was to create an online presentation that others could use.
– – – – –
Before I got into administration, my good friend Dave Sands always used to say, "Being an elementary school principal is like being a rock star in a boy-band"
– – – – –
Here is a wonderful badge to put on your website.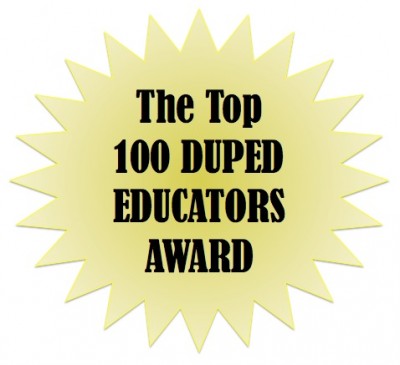 – – – – –
When we create projects with students and then share them digitally, who owns the learning?
When a student leaves a class or a school, what happens to their blogs, wikis & ePortfolios? Can students take these with them?
– – – – –
"… This is in direct contrast to my children's current school where the principal has announced "that there will be no technology between 8:30 and 3:30 without the direct supervision of a teacher."
– – – – –
In the past two weeks I've moved from a school with just 3 projectors in a 4 floor, (no wireless), school to a school with:
• Projectors in every classroom (that we will be using next school year).
• Netbooks for every teacher.
• Wireless in key rooms and common areas.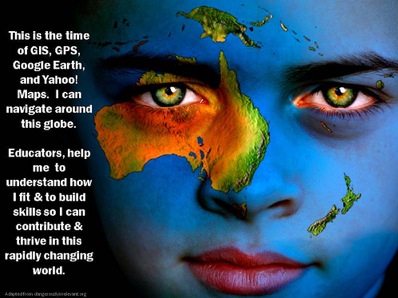 – – – – –
Some teachers like to say that, "All answers are good answers," and in a way this was a good answer in that it brought up a really good discussion. However, I believe that when a student gives a really weak or 'easy' answer to a big question, there's nothing wrong with calling them on it and telling them, 'that's a really bad answer'!
– – – – –
Math doesn't always have an easy answer, and it shouldn't always be about the answer. We should relish in the mysteries of Math's beauty.
– – – – –
Have you made the Shift? Are you an agent of change?
Where do you fit?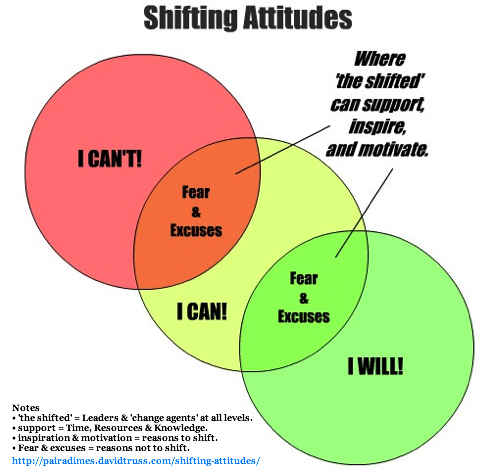 – – – – –
So which battle will it be? Do we make classrooms a war zone? A battle zone to keep technology out? Or do we make it a learning zone? A place where we close the gap between digital distractions and digital classroom tools?
– – – – –
The intent of our little saying, 'Care, Share, Dare' is to encourage all of our students to value some common beliefs about how we should treat each other in school, and how we should be fearless learners, that contribute to our school and to our classes, always striving to do our best.
– – – – –
So, I decided to say 'Thank You!' to my teachers for doing all the wonderful things they do. I work in a great place with a great staff, and sometimes we need to stop and appreciate the little things we are doing to make our school great!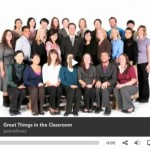 – – – – –
"I'm a huge Mac fan, but I have no interest in a bigger version of my iPhone that isn't a phone, isn't a camera, doesn't like to multitask, requires me to have a laptop on the side and then doesn't fit in my pocket."
– – – – –